Dr. Reddy Family Doctors Clinic Policies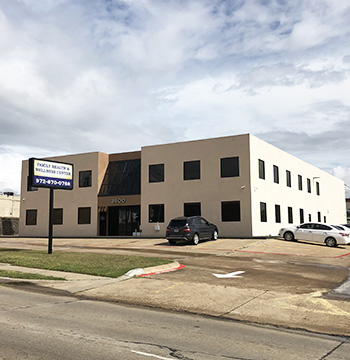 Medicare Managed Care and all other Insurance
We at Dr. Reddy Family Doctors accept all major insurance plans, medicare and medicare advantage plans with various deductibles, co-pays, and coverage's. We cannot know all of the coverage limitations and rules of your plan. It is important that you read and understand the provisions of your insurance.
No Show Policy
We ask you to be considerate of the medical needs of others and call our office promptly within 24 hours of your appointment if you are unable to make your appointment time. This allows us to make your appointment available to another patient who is in need of medical care. If you do not arrive for your appointment, or fail to cancel prior to 24 hours before your appointment time, there will be a $25.00 no show fee applied to your account that will need to be fully paid by the next scheduled appointment time. This fee patient's responsibility not the insurance company and we cannot and would not bill insurance.
Our staff makes every effort to remind your upcoming appointment by phone call, text, or email. Please understand that these reminders about your appointments are a courtesy only, any disputes regarding no shows because of a courtesy call or text "not received" will NOT be waived. Patients who are scheduled an appointment with our clinic are ultimate responsible party. The doctors make every effort to be respectful of our patients' time and see scheduled patients on time. Please be aware that if you arrive 15 minutes after your scheduled appointment time, you may be seen as per the order of the priority.

Referrals
It is the patient's responsibility to ensure the referred physicians are covered by their insurance plans. Many insurance plans or specialists office require a referral from your primary care office. Please call your insurance company and let our office know of the specialist covered by your insurance. Once we receive your call, please allow at least 3 business days for our office to process a referral.

Prescription Policy
During your visit to Irving Family and Wellness Center, the doctor will give you prescriptions in amounts to last until you need to be seen again. These follow-up appointments are scheduled so that your provider can monitor your condition and adjust medications accordingly. To ensure appointment availability, please make this appointment at the time of your current visit or at the time you get your last refill.

Medication Refills
When you need a refill, please contact a pharmacy in the building or a pharmacy of your choice and ensure they don't have any additional refills before contacting our office. Please request the pharmacy to e-scribe request (preferred) or fax our office for a refill request. Please allow 24 hours to process refill requests. Requests are not processed after office hours. A refill request will be denied if you missed a scheduled appointment, are not current on any laboratory tests required for the medication, or have not had your annual physical exam. If you are stable on your medications the schedule below is followed:
Diabetic medications require labs drawn every 3 months and have the examination done by the provider
Cholesterol medications require labs drawn every 6 months and examination done by the provider
Thyroid medications require labs drawn every 6 months if the Thyroid problem is well controlled.
Hypertension medications require an exam every 6 months with provider.
An annual physical is required on every patient with a medical condition that is treated in our office
After Hours Calls
Our office hours are Monday through Friday 8:00am to 6:00pm except on Thursday the hours are from 8:30 am to 4:30 pm. We make every effort to return patient calls promptly, usually by end of the business day. After hour calls are defined as calls received after 6:00pm Monday-Friday and all weekends or holidays. These calls will accrue a $25.00 after hours call fee applied to your account. This fee cannot be billed to your insurance company. For emergencies please visit your closest hospital Emergency Room or nearest Urgent Care Facility.

Letters/Completion of Forms
All patient letter requests and form completion will accrue a letter/form fee. Patients will be required to schedule a visit for these requests. This fee will be applied to your account. This fee may not be billed to your insurance company. Please allow 48 hours for the physician to complete your form or compose your requested letter.

Payment at Time of Service
Your insurance company may require you to pay co-pay at every visit. If you have scheduled a wellness exam visit but require additional evaluation or tests you may be billed for both a wellness visit and sick visit. Please check with your insurance carrier for any questions.